Women in M2M List Honors Liz Derr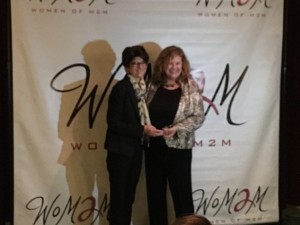 Congratulations to Simularity's CEO Liz Derr for being selected to Connected Magazine's Top Women in M2M of 2016.
"I'm thrilled to be selected for this honor, and to be among the company of so many amazing women in this industry", said Liz Derr.
The complete list is here.  Below is the Women of M2M Connected World writeup for Simularity CEO Liz Derr: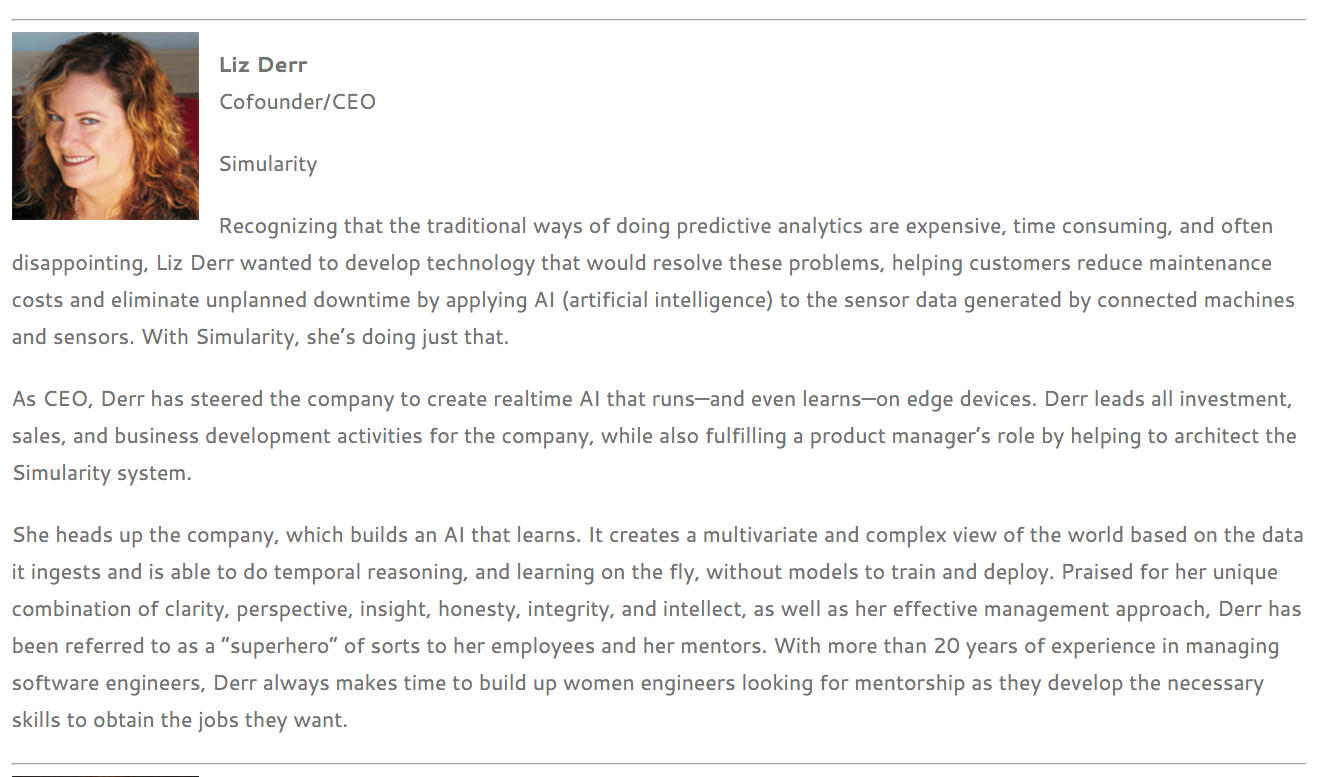 You can see the entire article here: http://connectedworld.online/article/women-of-tech-shine-in-iot/ (nominal fee subscription required).