Simularity Invited to SVIEF 2016 in Chengdu, China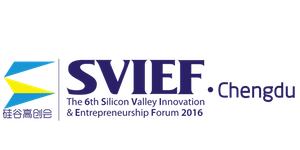 Since 2011, SVIEF has been the largest conference that fosters innovation and business partnership between China and the U.S. in Silicon Valley. The SVIEF 2015 attracted nearly 10,000 attendees and over 150 exhibitors.
To enhance cross-border collaboration and resource sharing between China and the U.S., the sparks of innovation in SVIEF 2016 will start from Chengdu, China from Jun. 24th to 26th, converge in Beijing on Jul. 16th & 17th, and come back to Silicon Valley on Sept. 30th & Oct. 1st.
Simularity has been invited to attend SVIEF 2016 in Chengdu, China, and the theme this year is "The Era of Innovation – The Internet of Everything". Simularity's VP of Sales, Peter Koning, will be there to exhibit our Predictive Analytics AI Platform for #IOT and look forward to meeting:
Interested Customers
Potential Business Partners
Technology Partners
We welcome anyone at the SVIEF 2016 conference to stop by our booth (E7) to see our AI in action.
We also plan to check out the cute pandas that Chengdu is famous for 🙂