Simularity is teaming up with Esri to celebrate GIS Day on November 18, 2020. See some cool discoveries we've made with our AI Anomaly Detection software, ask us anything, and have a chance to win a prize valued at $100. See below for details.
#GISDay has events happening around the world – some physical and many online/remote this year due to Covid-19.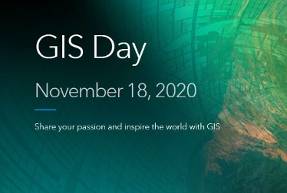 Join our team on a free webinar we're holding in Tampa, Florida and you can join from anywhere. As this is a remote webinar you can see us mask free 🙂
Here's our listing on the interactive map hosted by Esri. Our event is circled on the map.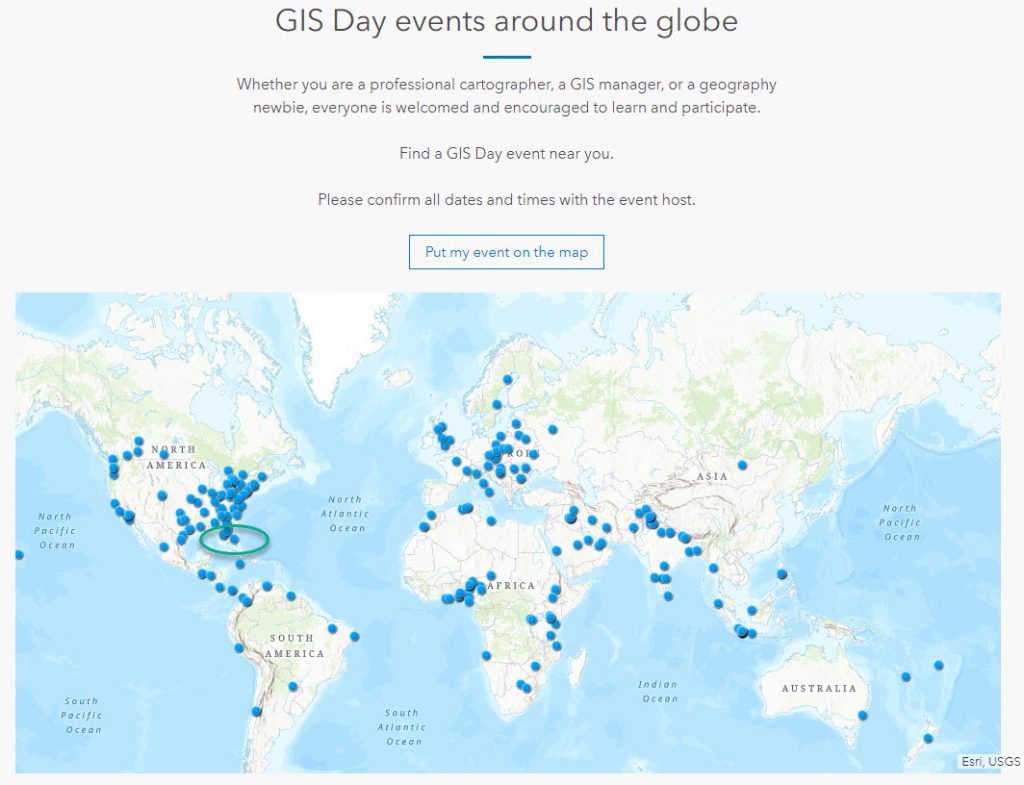 The agenda and signup link (limited to 100 attendees) for our 2 hour session is:
Simularity GIS Day: How to Discover Anomalies with AI + Ask Us AnythingInterested in Geospatial Analytics, AI, Satellite imagery? Come join our virtual open house for a free presentation and "Ask Us Anything" session

Host: Simularity Inc. – Simularity HQDate: 11/18/2020
Time: 11:00 – 13:00 (Pacific time) = 2pm – 4pm Eastern time zone.
Website: https://invite.webinarninja.com/live-webinars/520180/register?in_tok=ee454582-bc8d-4294-81fd-408e055a29e6

This is a public event.
Online or in person: Online
Event type: Webinar
Intended audience: Adults
Location: Online webinar
Address:
Simularity Inc.
Tampa, Florida 33629
United States of America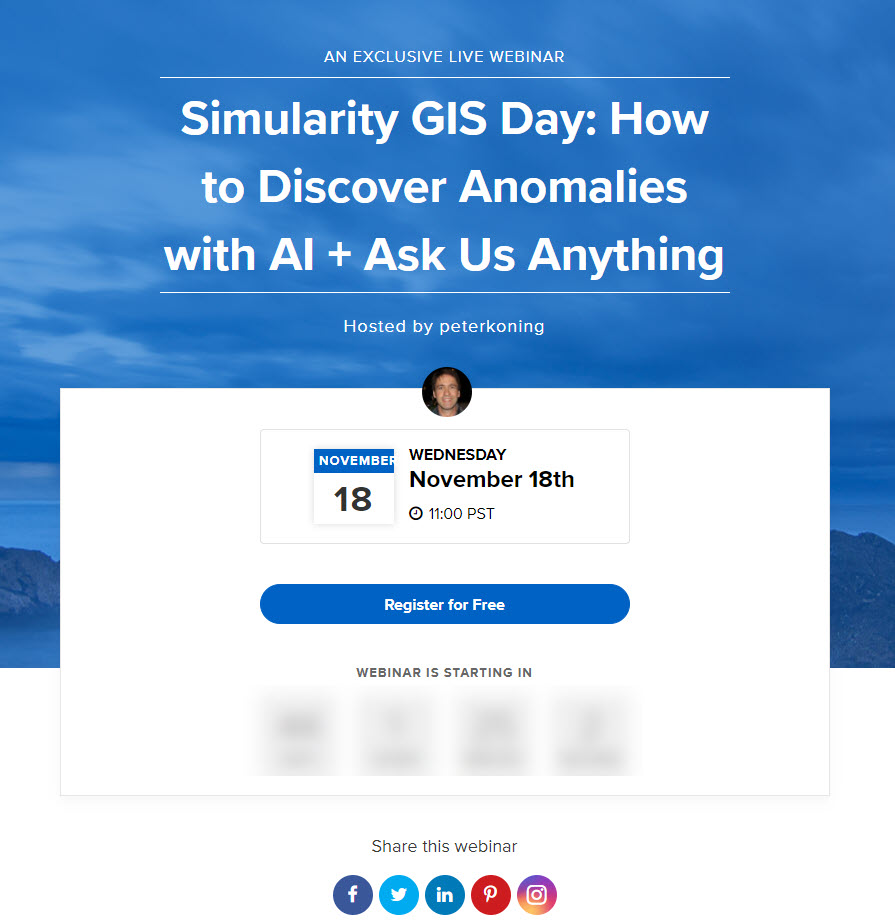 We plan to give away 1 personal license (Value $100) of ArcGIS to a lucky attendee! Register now as we expect this webinar to fill quickly.