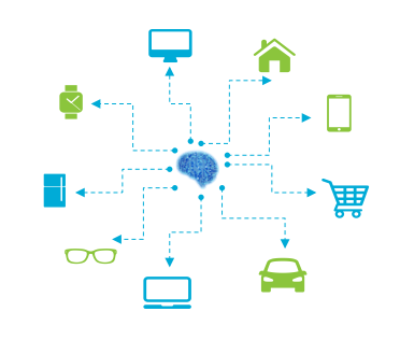 Simularity offers targeted, easy-to-use predictive analytics software solutions for:
Artificial Intelligence For Predictive Maintenance, Event Prediction, and Anomaly Detection
We've built an artificial intelligence that learns. It creates a multivariate and complex view of the world based on the data it ingests and is able to do temporal reasoning, and learning on the fly, without models to train and deploy, nor rules to create.
The more data it observes, the smarter it gets.  This makes it very fast and cost-effective to deploy compared to other predictive analytics solutions. We can run on devices of all sizes, from tiny Arduinos the size of a quarter, to massive clusters of high performance computers. This helps our customers increase efficiency and reduce costs by pushing their predictive analytics to the edges of their network.

Fast and Cost-Effective Deployment
Our AI does all the hard work for you.  No need to hire data scientists to create, deploy, and maintain predictive models. Deploy our AI once, and you're done.  
Our AI starts learning as soon as it starts observing your data, and it can learn from historical data if you have it.
No need for Subject Matter Experts to create complex rules to monitor your systems, our AI learns what normal behavior is, and can even learn normal complex and cyclic behaviors.
If you do have an existing rules-based system, our AI can ingest those, too, so that you can include alerting based on existing rules, as well as anomalous or predictive behavior observed by our AI.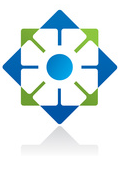 AI at the edges of the IoT
On the tiniest devices (such as Arduinos), our AI does anomaly detection by learning on-the-fly based on the sensor data it sees. It can do alerting, and send its data to a larger computer for further analysis.
On small computers, our AI creates a multivariate knowledge based comprised of data from nearly any source, and is able to do event prediction, anomaly detection, and cooperative learning with other devices.
On larger servers and clusters, our AI is able to ingest massive amounts of data to create a complex view of the world for the most accurate predictions, pattern detection, multi-variate clustering and classification, and dynamic relationship discovery.
Rather than sending all your sensor data to a central repository, you have the option of sending compressed summaries of the normal sensor readings, saving power, bandwidth, and infrastructure costs.

Flexible, Scalable, Smart, Real Time 
Flexible: Our AI is data agnostic, which means it functions well in nearly any vertical or industry, whether it be healthcare data, network data, financial data, or sensor data.  
Scalable: Built from the ground up to be scalable and efficient, our AI supports trillions of data points across cooperating clusters of computers that can range in geography, computing power, OS, and manufacturer.
Smart: Our AI reduces false alarms, preventing alarm fatigue and saving time spent troubleshooting things that aren't actually problems, and alerts you to future problems in time to prevent disasters.
Real time: Our AI supports data ingestion of millions of data points per second, and millisecond analysis that includes all the data, both stream and historical.
Events
---
March, 2016, Video: Intel and Amazon AWS for Government host Simularity at SXSW Mayor's Conference.
February 2017: Simularity Selected As Finalist For Munich's MUST Summit 2017.
January 2017, Simularity's CEO Liz Derr speaks on AI at the Edge of the IoT in Tokyo.
Simularity invited as a key technology partner to Tieto's #elohack event in Helsinki, Finland, Oct 27-28, 2016.
April 2016, Simularity has been invited to present at the following upcoming Oil and Gas Industry events. If you will be at either event and would like to meet, please let us know in advance:
Simularity's CEO, Liz Derr, spoke at Caffeet 2015 – here's some "take aways" and a peek at our AI detecting live anomalies