Simularity's software automatically analyzes geospatial imagery and data to find and classify unusual changes across vast areas.
Our products are built on our core AI-driven temporal image change detection system. 
Our flagship product is AIADS (Automated Image Anomaly Detection System) and our other products are AI-driven image algorithms for Coregistration and Dynamic Range Adjustment, and a new enhanced AIADS/SAR which works with Synthetic Aperature Radar imagery (SAR).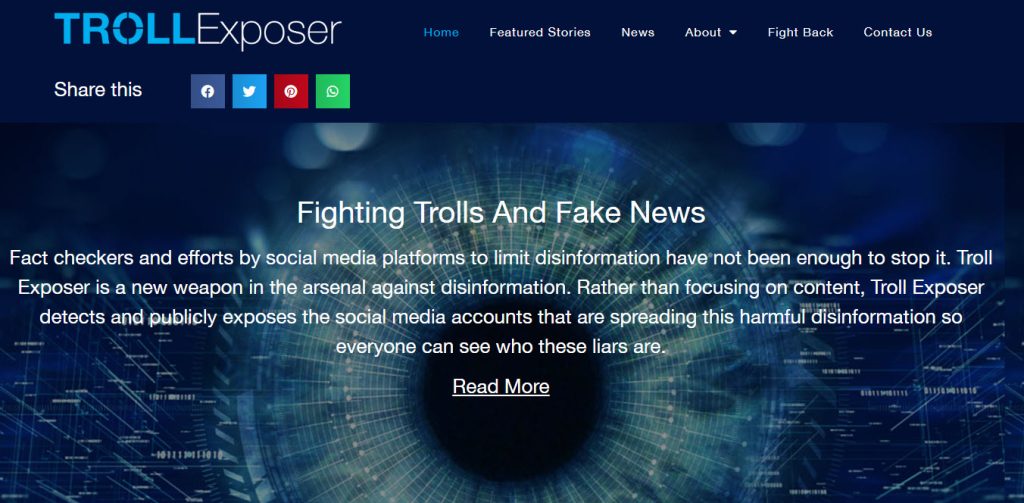 TrollExposer.com is a website built to combat the spread of disinformation.
We use proprietary and legal techniques to collect account behaviour, and then apply our AI to identify networks of accounts participating in "coordinated inauthentic behaviour".
TrollExposer recently was engaged to help fight disinformation in the Philippines 2022 Presidential Election, and was successful in getting several troll accounts shut down.
Contact Us today to find out how our technology can help you with fighting disinfomation.