Simularity's software automatically analyzes geospatial imagery and data to automatically find and classify unusual changes.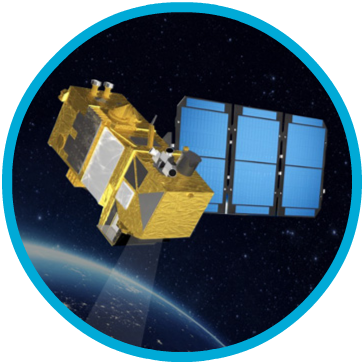 Our founding belief, and the one that still drives us today, is that the more relevant information you have, the better predictions you can make. In 2018 we introduced AIADS, AI-driven satellite image anomaly detection, with solutions for defense, security, municipal governments, and private verticals.
Our latest products are able to do complex scene identification and integrate SAR, optical, and multispectral bands from a variety of image providers, from satellites to drones.  We specialize in finding things that are hard to see. In 2018 we closed a $1M seed round, signed a government customer, and delivered on a significant partnership deal with one of the largest providers of high resolution satellite imagery.
Simularity is currently focused on building on it's core geospatial AI technology, adding related algorithms on partner platforms, and expanding it's persistent change monitoring service portfolio.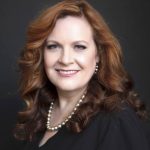 Liz Derr, Founder and CEO
Liz has 32 years experience in the software industry as a programmer and technology executive. She founded Simularity in 2011 after seven years at Monsoon Commerce, where she was VP of Engineering and COO. Prior to Monsoon Commerce, Liz was co-Founder and VP of Engineering at MiaVia, VP of Engineering at Egreetings, and Director of Software Development at Autodesk. She was a technology manager at Informix, and was a programmer at Amdahl for five years.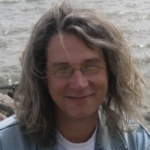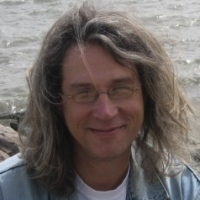 Ray has 32 years experience in the software industry as a programmer and software architect. Prior to Simularity, Ray was a Senior Principal Technologist at Wind River, where he designed embedded operating systems and distributed processing systems. Ray has also worked on such varied systems as the Unix kernel, machine learning systems, intelligent distributed control systems, and large parallel data collection and processing systems. Ray holds a number of patents in the field of parallel processing, with several more pending.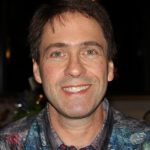 Peter Koning, VP of Sales
Peter has over 27 years of international technology sales and marketing experience in the software, telecommunications, and internet industries. He has provided market entry consulting services to European companies, introduced new network management products for Nortel, and started several successful internet ventures in lead generation and ecommerce. Peter holds a Honours Bachelor of Mathematics (Computer Science) degree from the University of Waterloo, and an International MBA from the Rotterdam School of Management.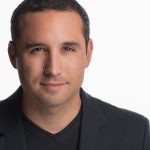 Jean-Marc Mommessin, Executive Account Manager
Jean-Marc founded a computer vision and machine learning company in 2006 out of Stanford. He later launched machine learning advertising solutions at Yahoo!. He led sales at several connected physical infrastructure startups including Digital Lumens. Jean-Marc has extensive experience with venture capital investing in applied AI startups and corporate venturing. Jean-Marc has an MBA from Stanford University Graduate School of Business and MS from Art et Metiers.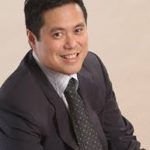 Jay Abaya, Member Of The Board
Jay Abaya is the Chairman of Shatter Tech Venture Holdings Inc., a company that invests in early and growth stage startups in the fields of fintech, mobility, artificial intelligence, security, software development, and drone technology.  Barely two years since it was established, Shatter Tech has already invested in 15 companies in the US and overseas. Jay is also the Founder and CEO of Cerebro Labs, a Manila-based incubator and accelerator. Through its unique network of local and foreign investors, mentors, and corporate partners, Cerebro Labs helps startups across all verticals from ideation to market validation, and from gaining traction to getting funded.  Prior to founding Shatter Tech and Cerebro, he has assumed various top executive roles both in public and privately-owned companies involved in land development, construction and engineering, technology, energy, and environment.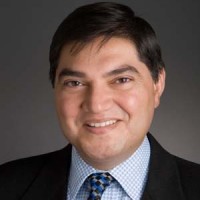 Ayaz ul Haque is a Managing Director at Exalt Capital Partners. Exalt Capital Partners specializes in expansion and growth-stage investments across the globe, focusing on deals that combine technology with various service sectors and on businesses that are looking to build the next global franchises. An active angel and venture capital investor, Ayaz possesses broad investing, operating, and transaction experience having invested in and/or sat on the board of over 25 companies across the globe. Previously, Ayaz was a Managing Director with ePlanet Ventures and a Director with Draper Fisher Jurvetson ePlanet Ventures. Prior to DFJ ePlanet, Ayaz spent 12 years as an investment banker specializing in global M&A.