Celebrating Women's Entrepreneurship Day – 5 Tips For Entrepreneurs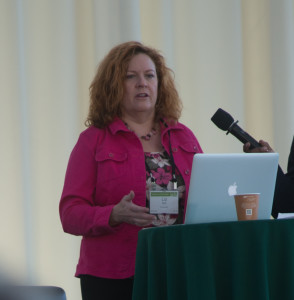 Simularity Founder and CEO Liz Derr was profiled on Cisco's Blog for Women's Entrepreneurship Day
Simularity has earned a lot of recognition and awards.  Just this year Simularity was a finalist for the Strata Startup Showcase, the 4YFN Startup Contest (in Barcelona), Won the Industrial Hackathon at the Meeting of the Minds Conference, was selected to be part of the Cisco Entrepreneur's In Residence program, and was the only Bay Area semi-finalist for Cisco's Innovation Grand Challenge.  Here are Liz's 5 tips for entrepreneurs:
Competition is a fact of startup life – don't be afraid to compete, and be clear about what your competitive advantages are when pitching.
Talk about your startup to everyone – I've had some really amazing connections develop out of talking to people in my life like neighbors, my dentist, my retirement fund manager.  Expand your network. Pretty much everyone knows someone who knows someone who can help you. That help is usually in the form of an introduction – and introductions are the life blood of startups. They can get you in to meet both potential customers and potential investors.
Be authentic, helpful, and enthusiastic – the startup world is an ecosystem, in many ways built on people helping people.  Be helpful and gracious whenever possible, and you'll find people will go out of their way to help you.
Be prepared for the lean times – a VC once told me that the lean times will last longer than you think they will, and boy was he right.  Overnight success" almost never happens over night.
Don't judge your success by your ability to raise funding.  Judge your success by gaining happy customers. Everything follows from that.