We're Dell Qualified for #IoT Edge AI Analytics!
In October of 2015 Forbes Magazine questioned if Dell could make edge analytics a reality.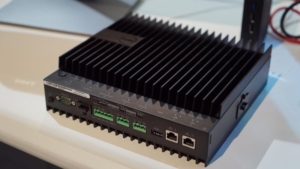 Well it's here.
We're proud to announce that the Simularity Predictive Analytics AI now is qualified to run on the Dell Edge Gateway 5000 Series, which is specially hardened for industrial #iot applications.
The 5000 Series is purpose-built for the building and factory automation sectors. Composed of an industrial-grade form factor, expanded input and output interfaces, and with wide operating temperature ranges, the Edge Gateway 5000, combined with Dell's data analytics capabilities, promises to give companies an edge computing solution alternative to today's costly, proprietary IoT offerings.
As many of our customers have equipment in harsh industrial environments, the addition of the Simularity AI brings the ability to do predictive analytics at the edge on this gateway device.
Edge analytics delivers several benefits to our customers:
By using the Simularity Predictive Analytics AI, the immense amount of data that is normally forwarded to the data center or cloud can now be significantly reduced, and higher value data can be transmitted more cost effectively and at higher rates than before
As the Predictive Analytics capability is closer to the source of the data, the speed of anomaly detection and upstream incident prediction can be increased
Due to the distributed architecture of the Simularity Knowledge base, the complexity of the network and server architecture can be simplified and more easily scaled as the amount of data and number of connected devices increase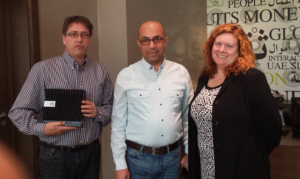 Simularity is also now a qualified IoT Partner, and can be found on the Dell Iot Partner site here.
Pictured here is our CEO, Liz Derr and VP Sales, Peter Koning, with Fadel Al Jabi, Sales Manager for Dell (Middle East) . Peter is holding the Dell 5000 we used as part of our successful integration project, when our team was in the MENA region recently for customer and partner meetings.