Fog Analytics Demo for #Iot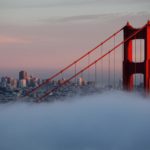 Did you know that our Predictive Analytics platform can run at the edge – as a "fog analytics" #iot node?
Before we get into the demo, here's a good overview of why there's an increasing need for analytics closer to the edge.
Our platform can run in the cloud, in a data center, in gateways (e.g. like the Dell 5000 Gateway), or any combination of these network layers.
The Simularity AI can also run at the edge as this short demo video shows: