Increase sales with personalized recommendations
Suggestive selling is proven to work and when it comes to automating recommendations based on similarities among consumer sets, the opportunity for increasing sales is huge. With Simularity's blazingly fast recommendation engine, offering recommendations in real time is easy.
Provide relevant product offers based on user profiling at checkout
Offer real-time recommendations online based on similarities and correlations with other site users
Enhance ROI with suggestive selling elements
Identify patterns of opportunities
Reduce loss by detecting fraud at the point of sale
Engage customers with personalized email communications
Discover customer behavior patterns
Simularity's Technology lets you perform self-service predictive analytics for deeper dives into your data. Segment your customers, understand their behaviors, determine customer lifetime value by ad hoc segment, use precision micro-targeted marketing for a more relevant, personalized customer experience.
Alibris case study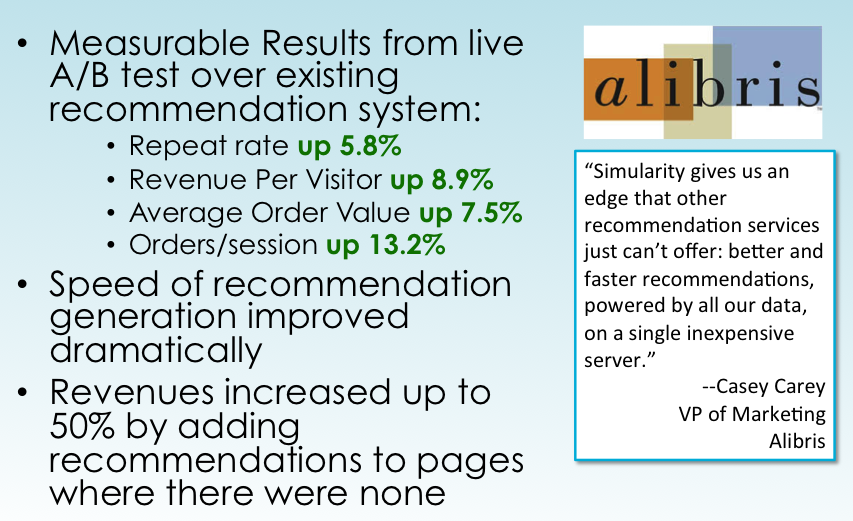 Learn more about how and why Alibris uses Simularity here:
Contact Us to learn more about how Simularity can help you grow your revenues.