Telcos today are facing crushing competition and need to make the most of the data they have to improve efficiency, retain existing customers, and attract new ones. Simularity has proven technology that helps telcos stay competitive.
With Simularity's Technology, Telcos Can:
Attract new customers efficiently with precision campaign targeting
Grow revenues with upsell and cross sell recommendations
Retain customers by improving quality of service with error and failed call analysis
Get closer to your customers with improved customer experiences and personalization using predictive archetypes for your products, stores, apps, and service packages
Predict churn in real time with data that forms a 360 degree view of the customer
Monitor network and sensor data to optimize resource allocation and predict adverse events in real time
Reveal fresh insights hidden in your data
Collaboration with a Major European Telco
Simularity collaborated with a major European telco to combine anonymized call detail record data with data from a variety of other sources to examine customer behaviors in groups, without revealing details about individual customers.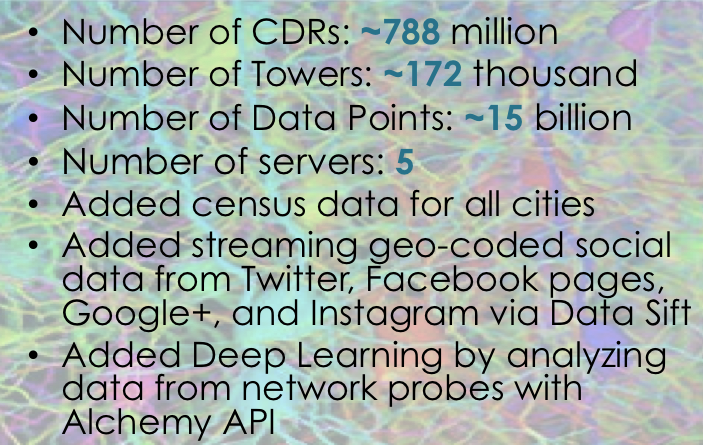 Query Examples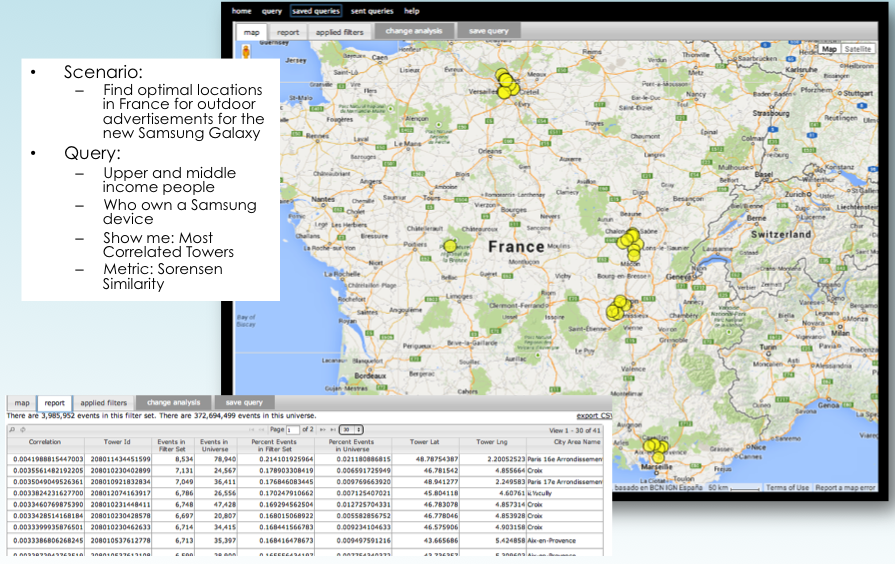 Various types of details for a selected location: traffic by household income, traffic by device, traffic heatmap, and social tag cloud. (click to expand)
In addition to visual results, the details are always available in the Report tab and can be exported to Excel.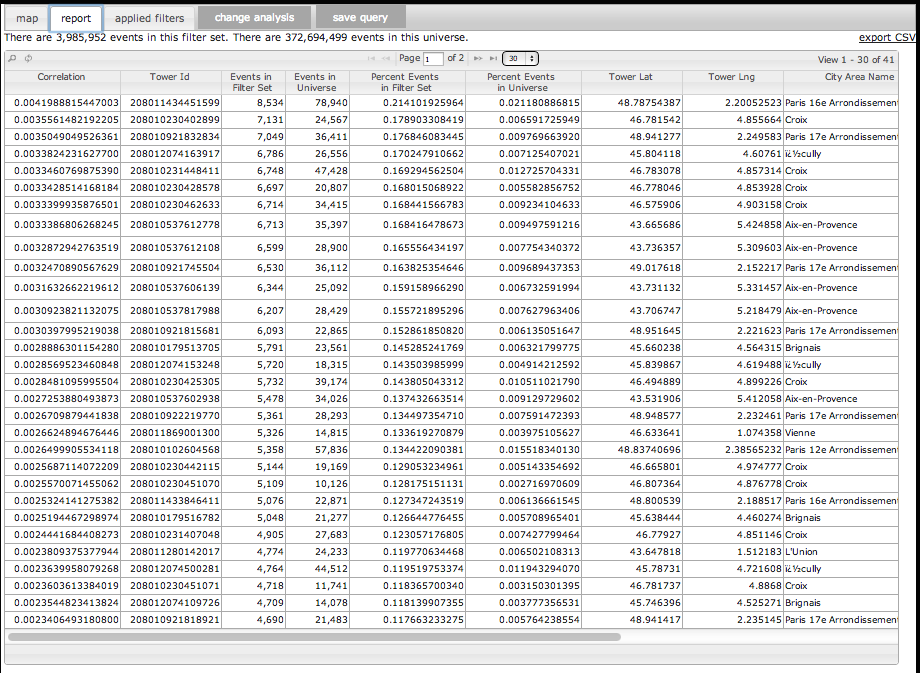 We'd love to show you more, Contact Us for a demo.
Easy To Use
Simularity's point and click interface makes ad hoc data discovery easy. The query configuration dialog makes it easy to select groups to analyze, select what you want to see, and choose from a variety of statistical metrics. Below are snapshots of various tabs in the query configuration dialog.
Simularity's correlation calculations are based on statistical probabilities, such as p-values. Our Correlation Explorer lets you perform ad-hoc correlation analysis for deeper dives into your data and our web services layer allows for interactive data exploration on your web-based apps making real-time access to predictive scoring possible inside your existing workflows.
Our Predictive Archetypes allow you to identify a group of customers or calls with a simple point and click interface, see what characteristics are over-expressed in the target group vs. the full data set, and score others on their probability of belonging to the target group.
Contact Us to learn more about Simularity's predictive analytics for telcos.