Although local governments face many challenges that can be met with timely geospatial intelligence, the ability to afford such analysis and insights has been out of reach for most. Simularity's automated geospatial analysis software, combined with free satellite imagery, can help municipal and state governments get the answers they need at a price they can afford.
We have launched a demo for a new app we are developing for cities, municipalities, and states/provinces worldwide, which can help answer questions such as:
Where have there been significant changes in my city recently?
Where could there be potentially illegal activities happening, such unauthorized construction, land/forest clearing, and dumping in our region?
What's happening beyond our coastlines and what are ships doing?
How has the use of land changed in certain areas in our jurisdiction?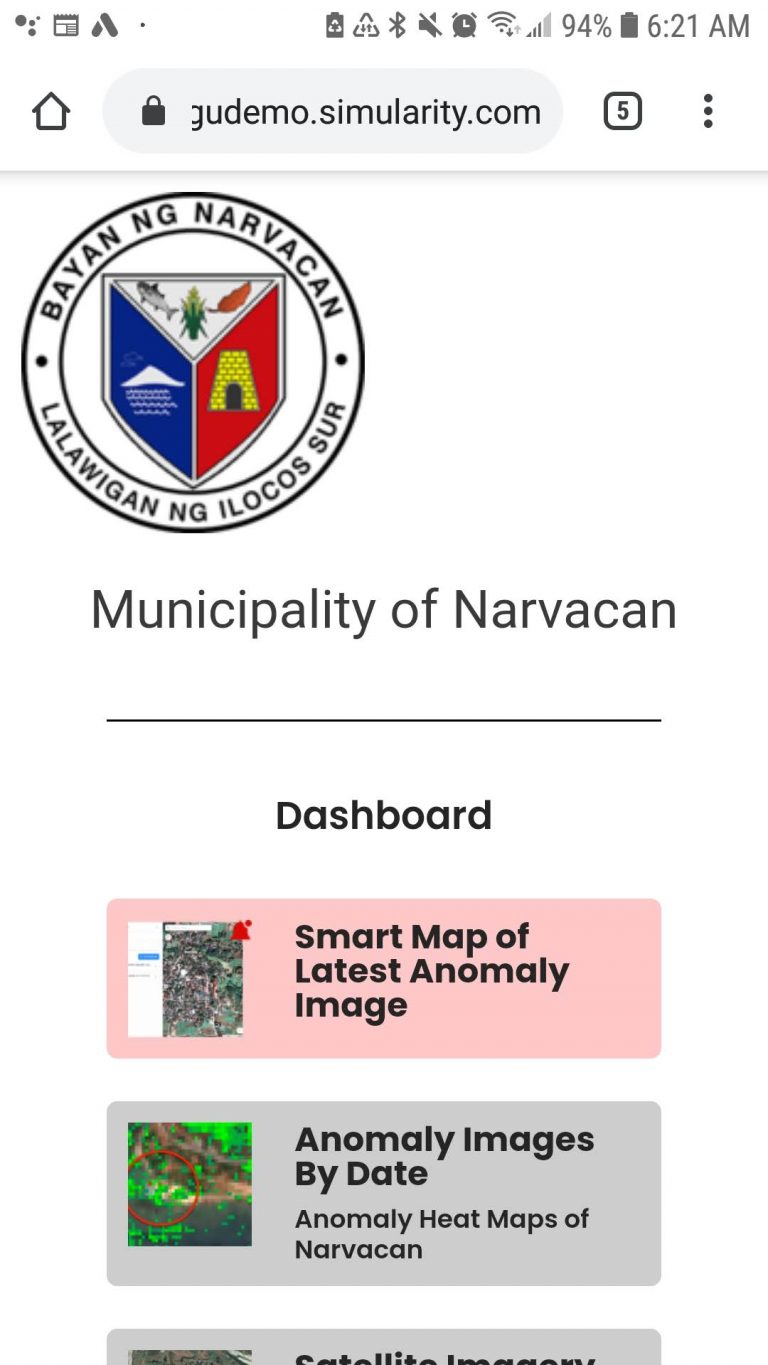 Designed to be mobile friendly, the app brings together different images for the user's region, and has regular updates based on the subscription model chosen. We are aso including a smart map feature shown below, which allows the user to interactively discover the critical areas they need to look at more closely.
For interactive maps we use Aspectum, and here is an example of a "Smart Map" that is built on this platform:
The demo has been developed for the Philippine market, but can easily be adapted to other countries and regions. Initial widgets include:
Smart Map of Latest Anomaly Image

Anomaly Images By Date​ – Anomaly Heat Maps

Satellite Imagery By Date​ – Both High And Low Resolution Satellite Images

Construction Sites – Anomalies Indicating Probable Un-permitted Construction

Maritime Monitoring – Ship Identification And Activity Near Coastline

Open Dump Sites – Anomalies Indicating Possible Illegal Dump Sites

Land Use Maps – Regional Land Use, Landslide, and Flood Hazard Maps

3D Photos – 3D Images Of Cities In Region

Mothership Dashboard – Mothership Drone Flight Plans