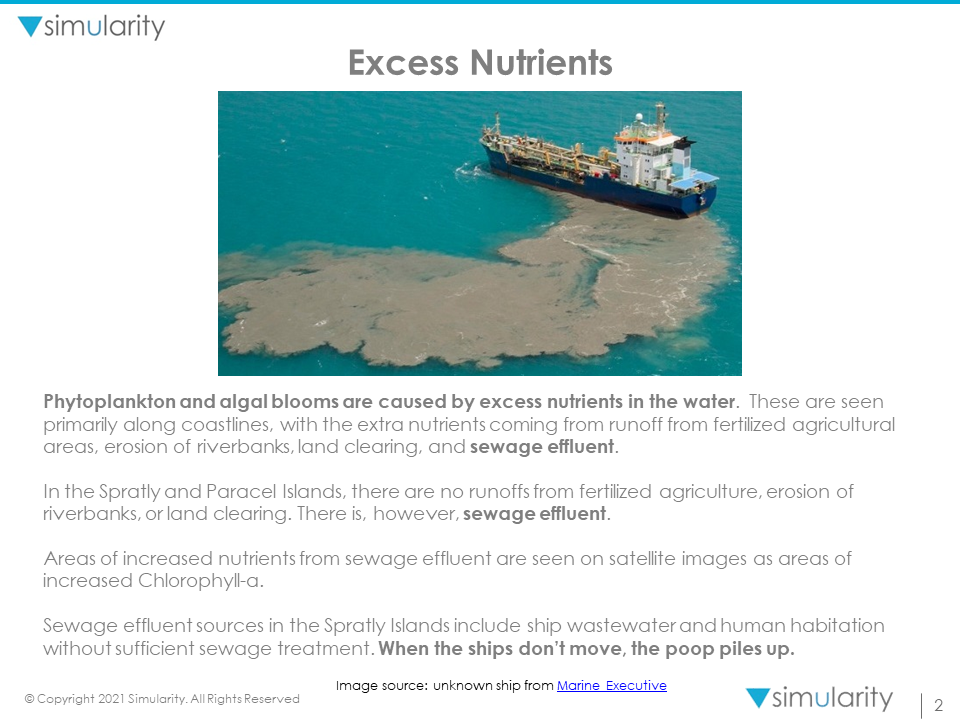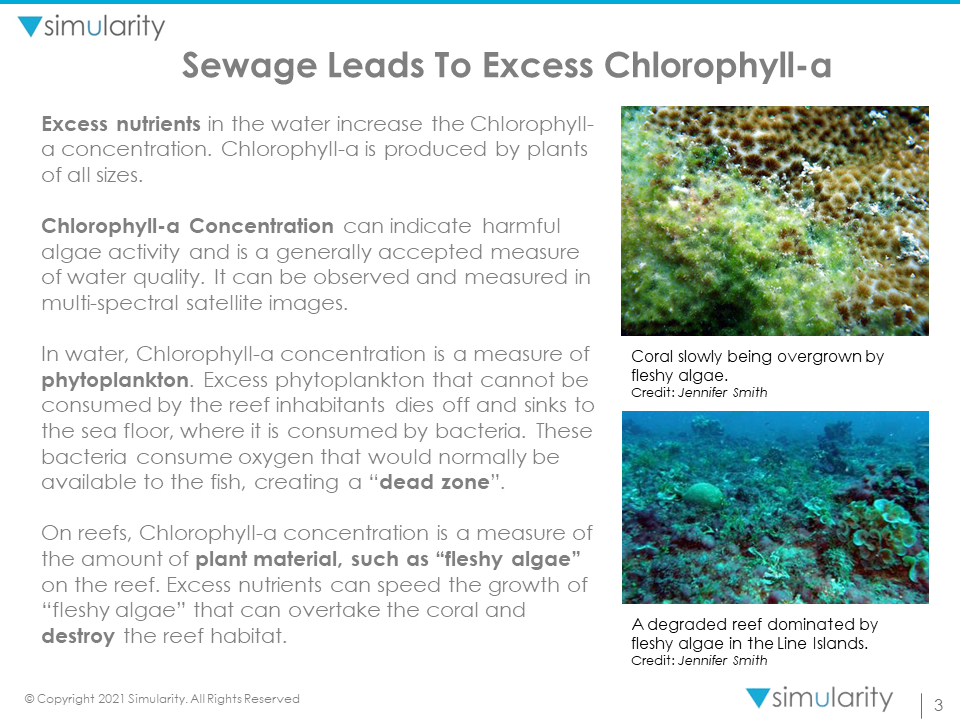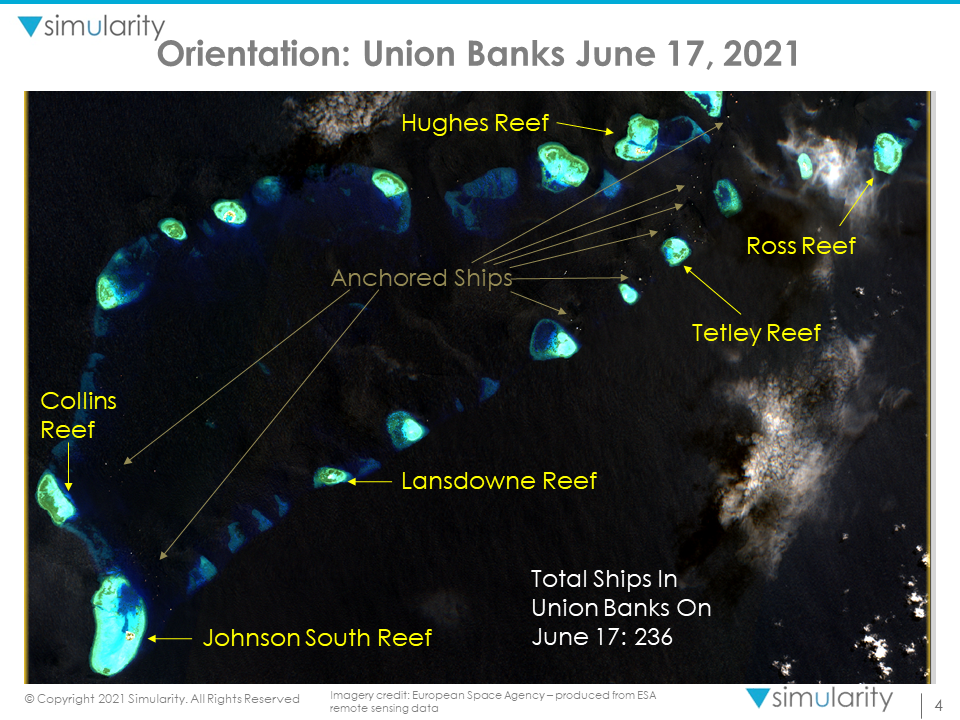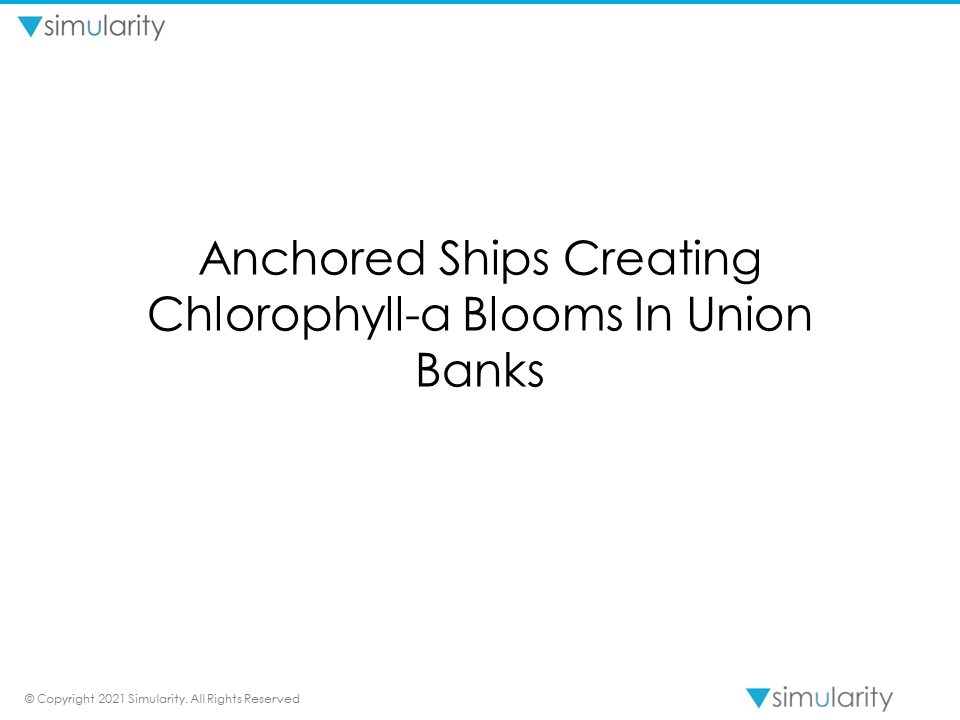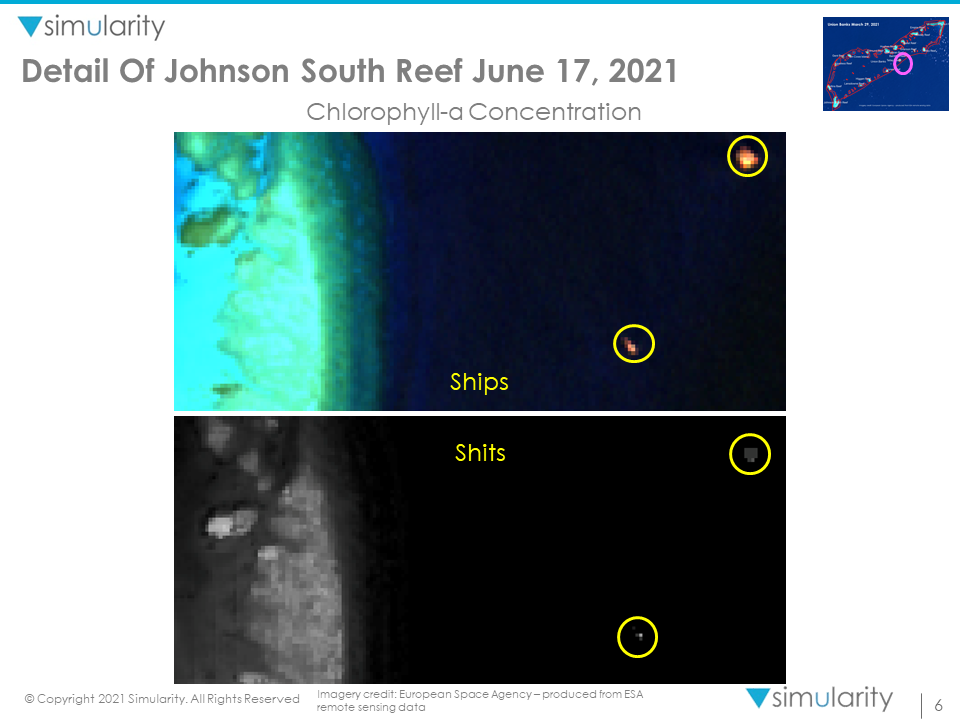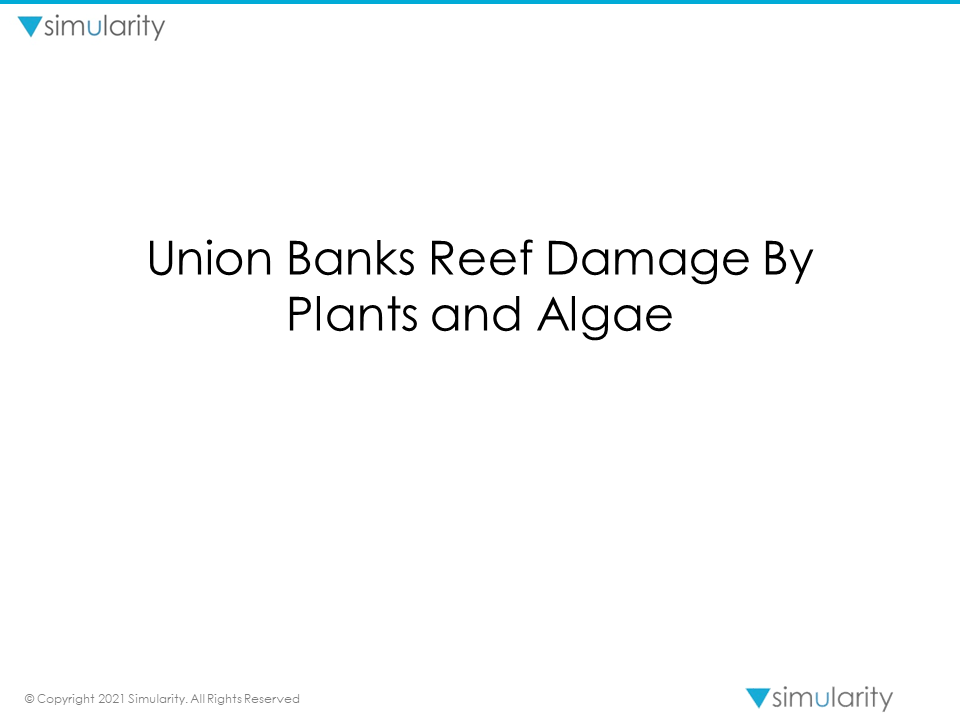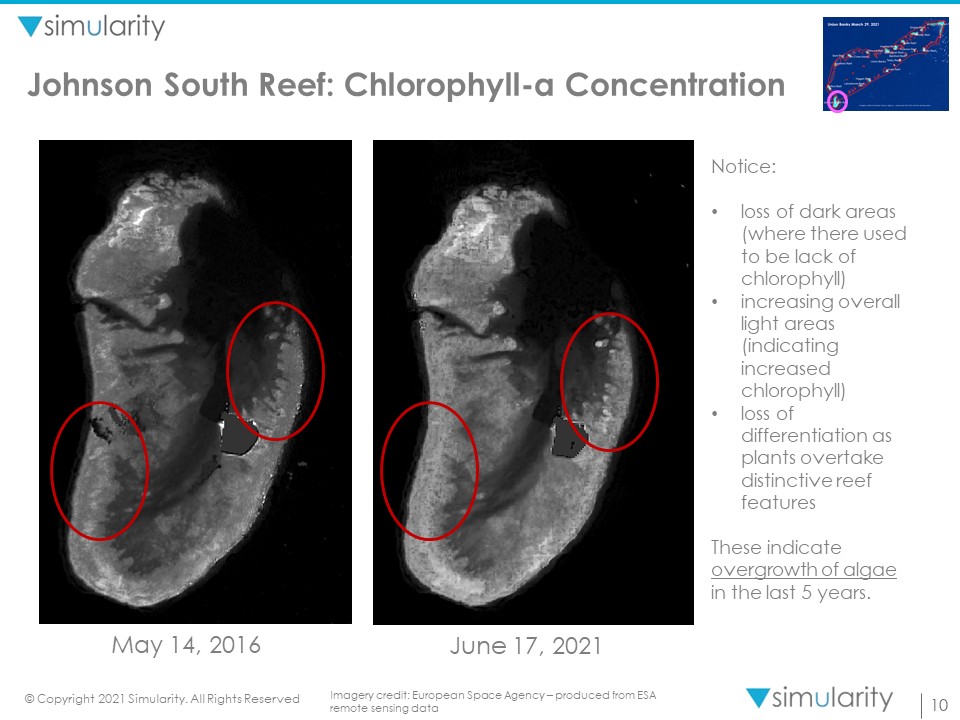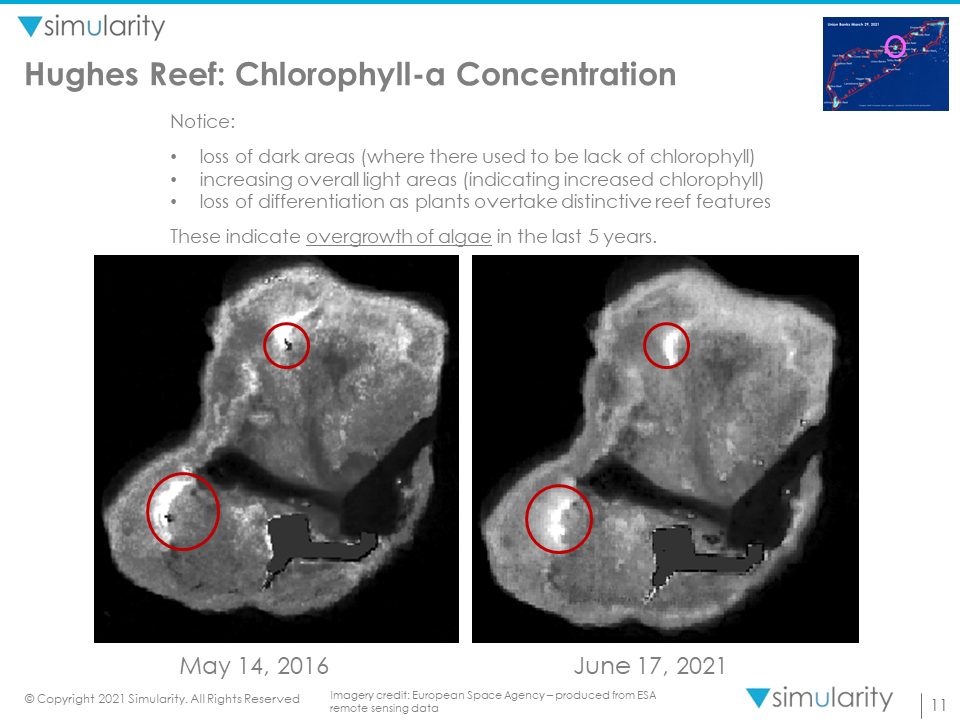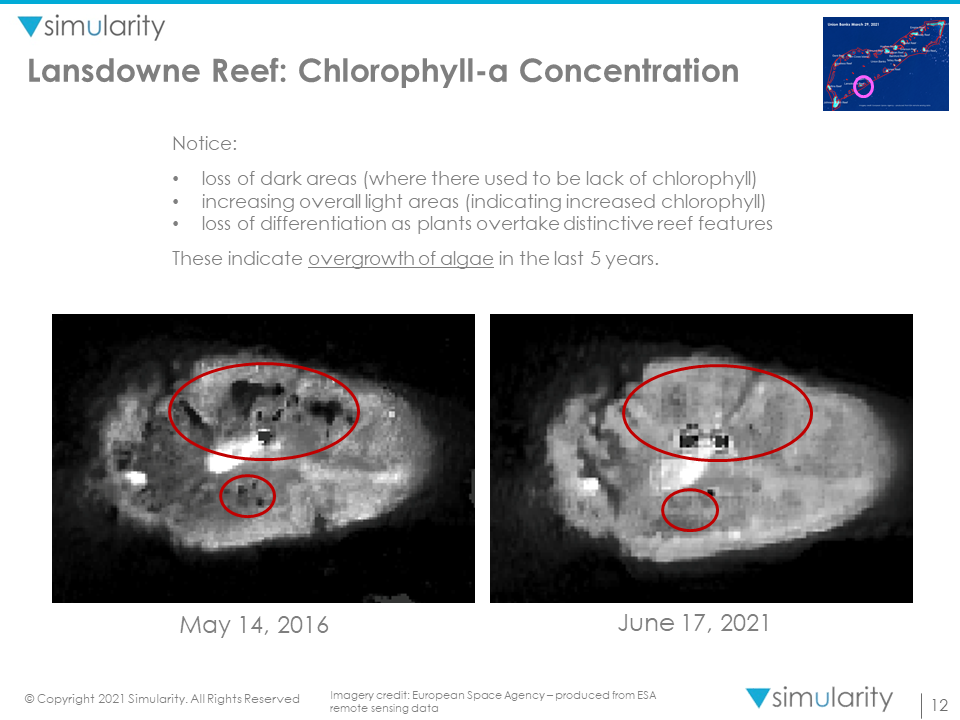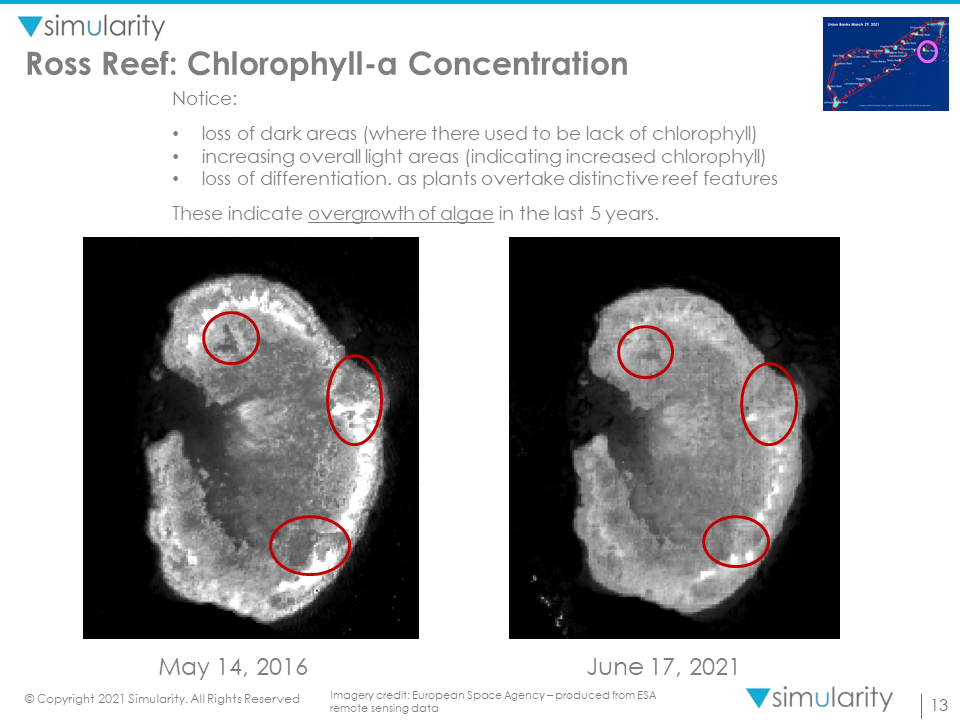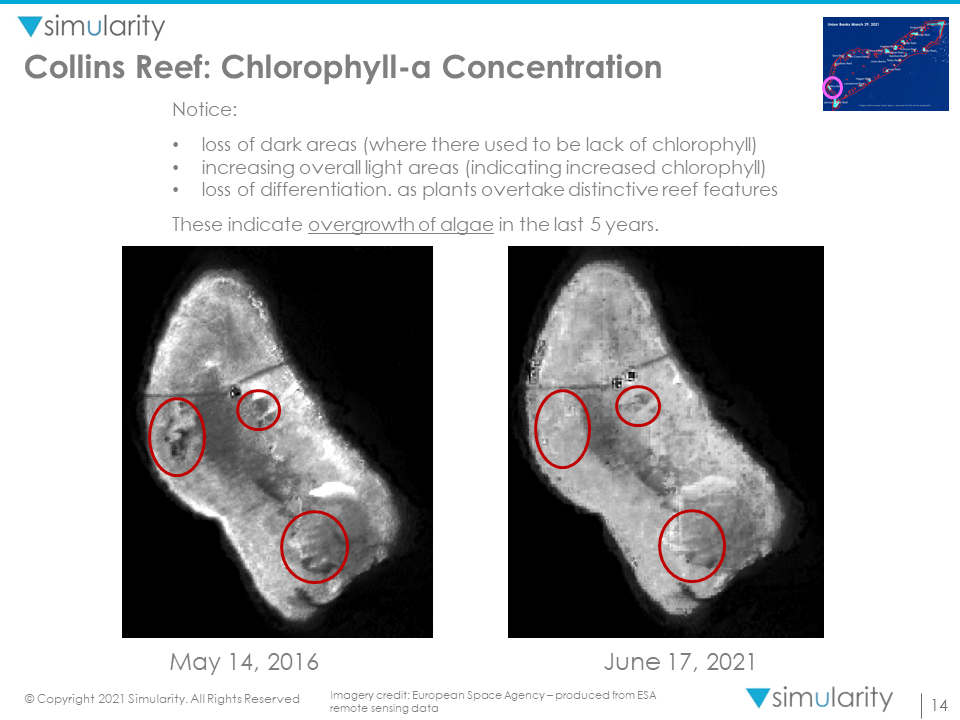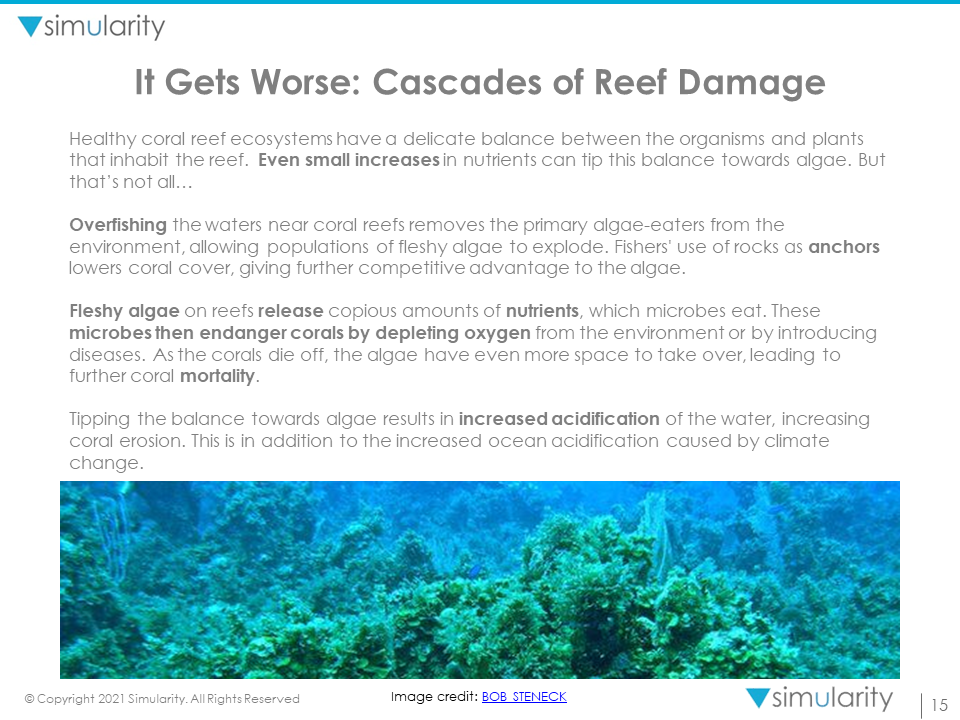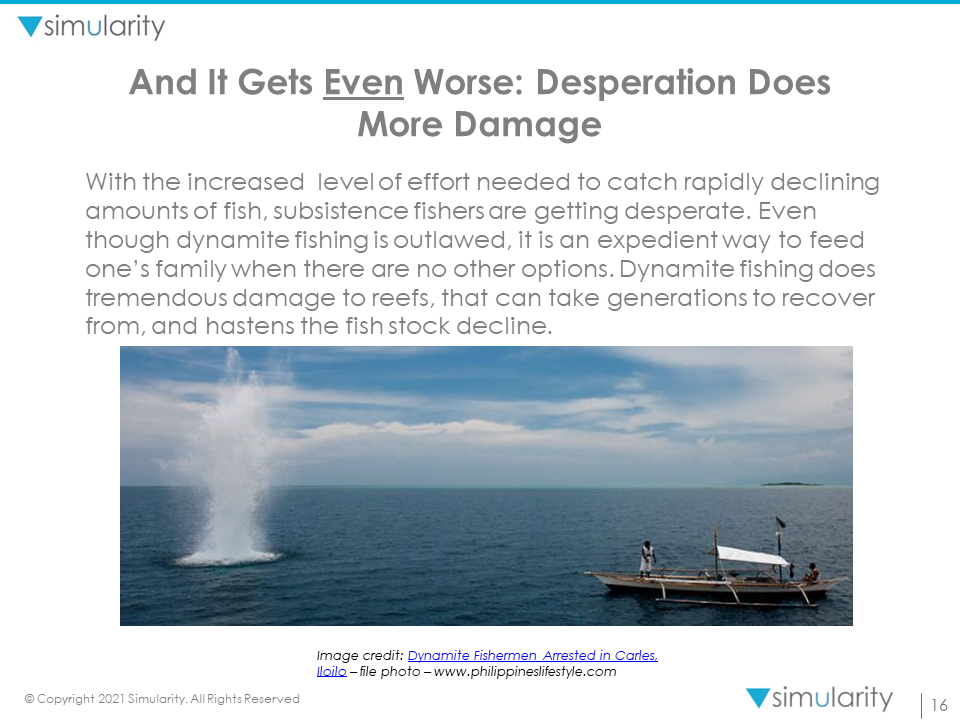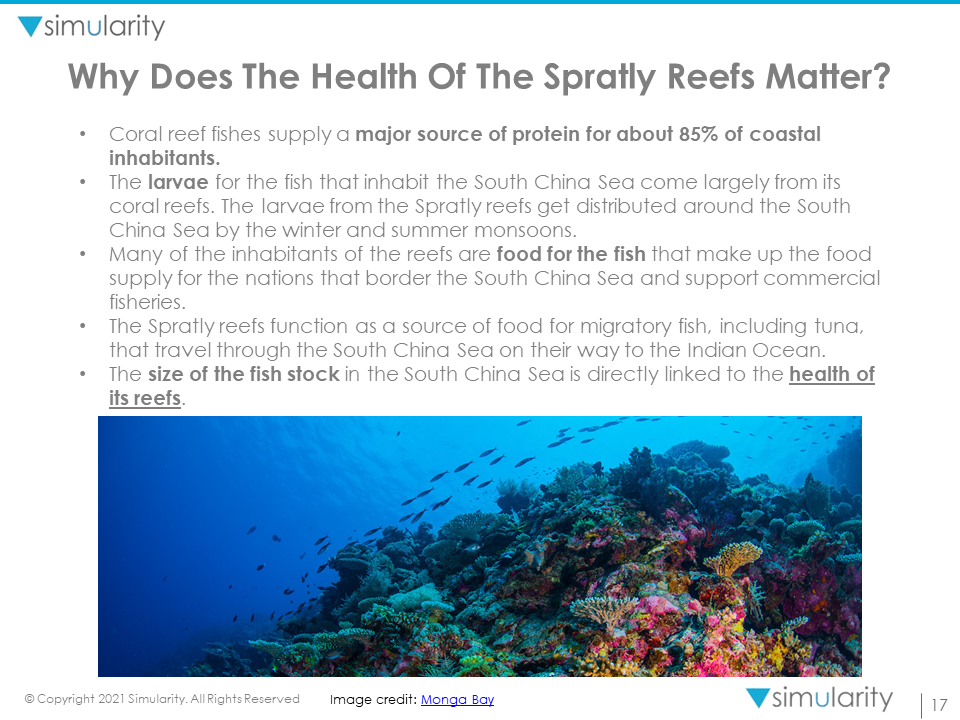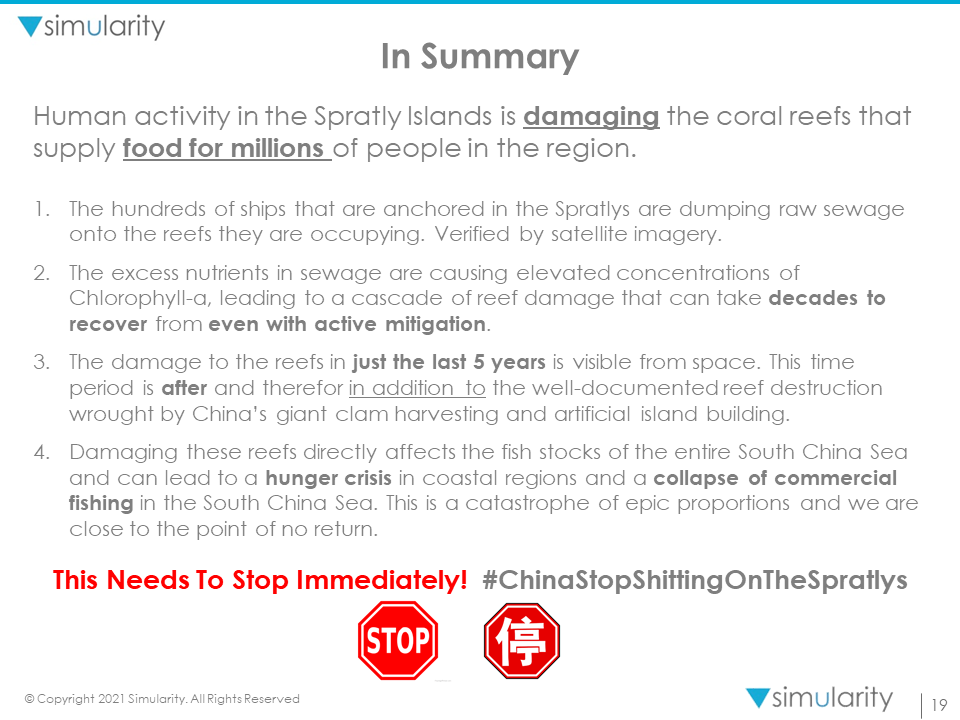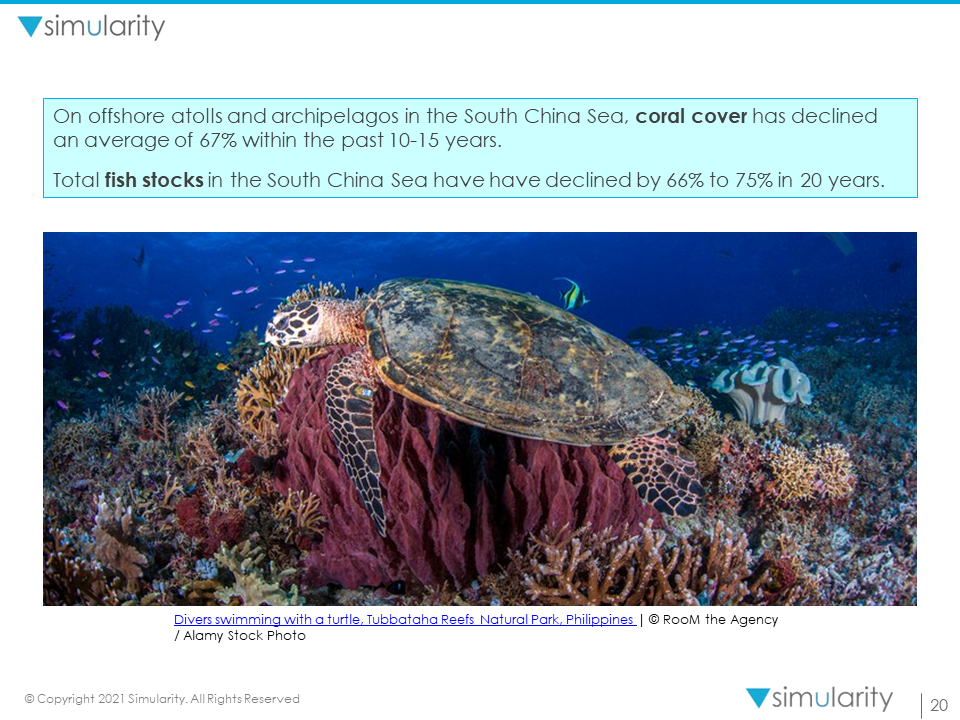 Methods and Sources
Imagery: All imagery was provided by Sentienel 2 of the European Space Agency, freely available at the ESA's open access hub
Algorithm: The Chlorophyll-a Concentrations were determined using the C2RCC algorithm which is supplied with the European Space Agency's Sentinel Toolbox, SNAP, which is also freely available. Chlorophyll-a concentrations are in mg/m3.
Sources:
1.OneSharedOcean2.Nutrient pollution disrupts key ecosystem functions on coral reefs –The Royal Society Proceedings3.Global assessment of the status of coral reef herbivorous fishes: evidence for fishing effects4.Too much algae — and too many microbes — threaten coral reefs – National Science Foundation5.Dissolved organic matter feedbacks in coral reef resilience – National Science Foundation6.Assessment of Coral Reef Fish Stocks From the Nansha Islands, South China Sea, Using Length-Based Bayesian Biomass Estimation7.The wicked problem of China's disappearing coral reefs, Hughes TP, Huang H, Young MA.8.A Blueprint for Fisheries Management and Environmental Cooperation in the South China Sea, CSIS9.Hysteresis in coral reefs under macroalgal toxicity and overfishing10.Larval connectivity patterns of the North Indo-West Pacific coral reefs, Patrick R. Pata, Aletta T. Yñiguez11.The rising environmental of China's offshore island grab, Yale School of the Environment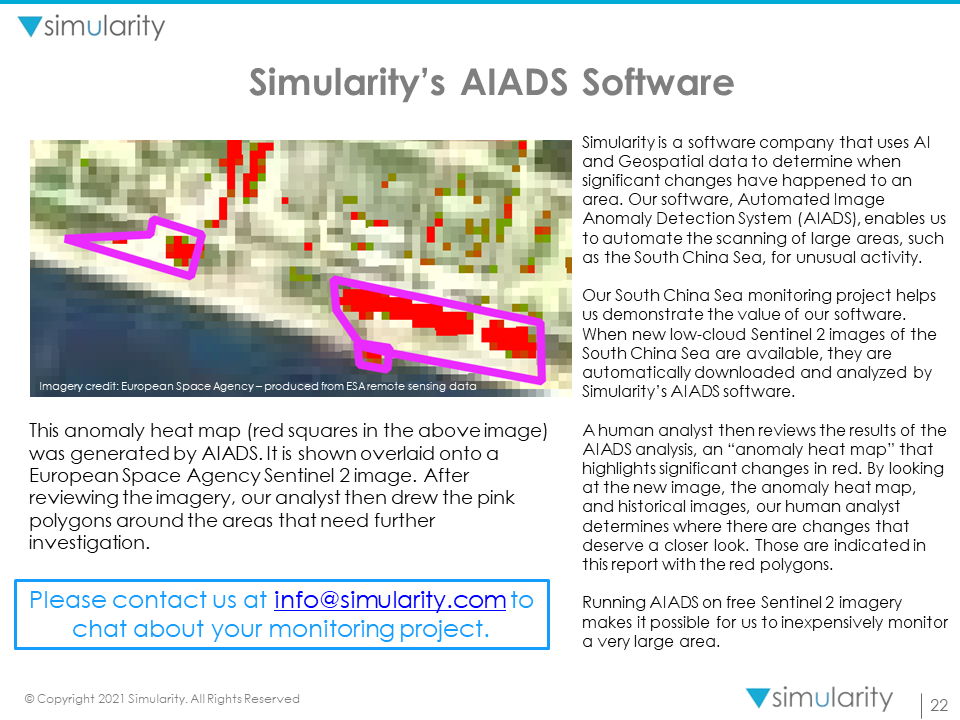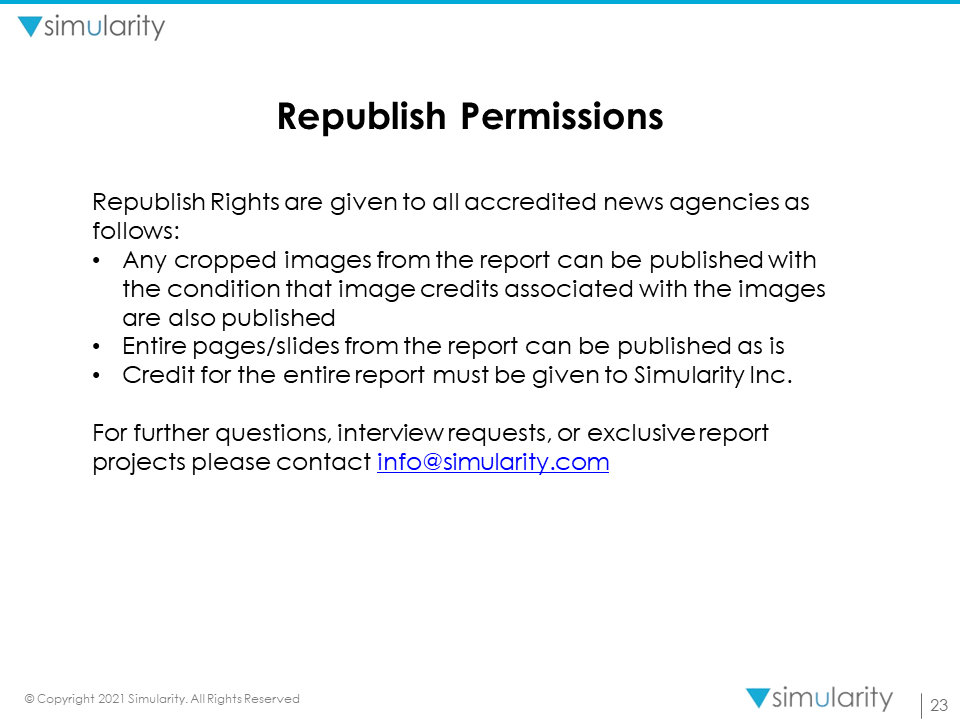 A higher resolution pdf version of this report is available to our subscribers – subscribe for free below.
Subscribe Today
To receive alerts when we have new reports available, please click the button below. The service is free. You can unsubscribe at any time.