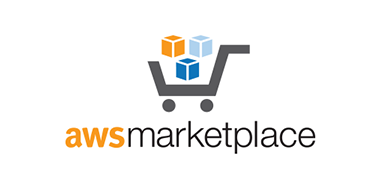 Integration of Simularity's Automated Image Anomaly Detection System (AI-ADS) to deliver timely alerts to the rapidly evolving remote sensing industry.
Simularity Inc., a Silicon Valley based Artificial Intelligence (AI) software company with expertise in anomaly detection and incident prediction for Internet of Things (IoT) applications, announced today availability of Simularity's Automated Image Anomaly Detection System (AI-ADS) product on AWS Marketplace with support for SaaS Contracts.  The launch of the AI-ADS product is a first step in a series of Simularity's product releases on AWS Marketplace in the coming months, ranging from applications in predictive maintenance in manufacturing, oil and gas, and transportation to Smart Cities asset management and predictive behavioral analytics.
"Simularity makes a strong addition to our selection of SaaS and IoT categories on AWS Marketplace, and with SaaS Contracts customers are able to purchase the service in the way that best fits the needs of their business" said Barry Russell, GM, Global Business Development, AWS Marketplace and Catalog Services, Amazon Web Services, Inc. "We're excited about Simularity's potential to help our customers detect anomalies, and predict critical incidents before they happen, while saving them time and money with simplified procurement and billing through AWS Marketplace."
The increasing volume of daily satellite imagery data is driving the need for an AI-assisted solution to deliver timely alerts regarding what's happening on the ground. Simularity's AI software solves this problem by automatically detecting and monitoring unusual activities across vast amounts of terrain. Simularity's AI software is designed to instantly compare incoming data and images to historical information about the same location or asset, using machine learning to determine if changes are unusual or predictive of problems. Simularity's AI-ADS solution has been deployed by governments with great in-field success.
"We are excited to provide our breakthrough real time anomaly detection and predictive analytics directly on AWS Marketplace, simplifying procurement and billing for customers" said Liz Derr, Simularity CEO. "Simularity's Automated Image Anomaly Detection System (AI-ADS) has been proven to rapidly identify high priority anomalies on the ground, and can support imagery from multiple providers, at any resolution, anywhere on the planet."
SaaS Contracts on AWS Marketplace will enable buyers to select subscription terms that best fit the needs of their business, and can save money through discounts for longer-duration purchases while managing subscription terms in a single place through their existing AWS account.
You can access Simularity's listing on AWS here.